6-7 August Prince Carl Philips racing trophy (Lidköping Open)
One of the biggest races in Sweden with the Swedish Prince as a contender and spectator!
Back with almost the same guys as at the Swedish championship again! 
Qualified 7th in her group but after a decision that the track was so much better in the first group they decided to do a 1-1, 2-2, 3-3 and so on between the two groups she was 14th total. A 17th and 12th in the heats.
Clara was 12th over the finish line but should have been 8th after a lot of disqualifiers but her bumper was gone after a guy drove right over her and that gave HER a 10 sec penalty and a 16th place.. A long way to go in the final but there was a lot of karts crashing at the start and she found the perfect line up to 7th for a while but lost down to 10th over the line, still a good result after all bad luck we had this race and all year!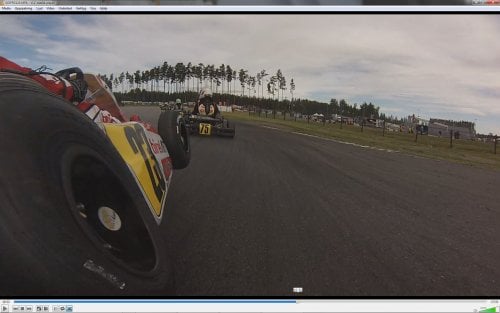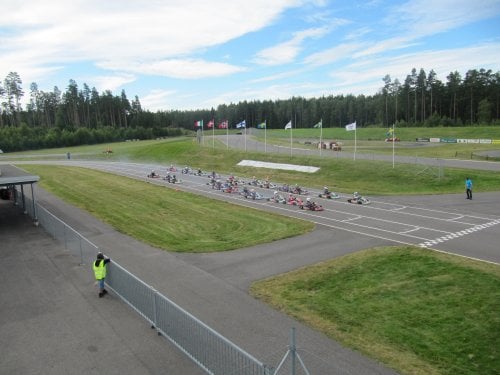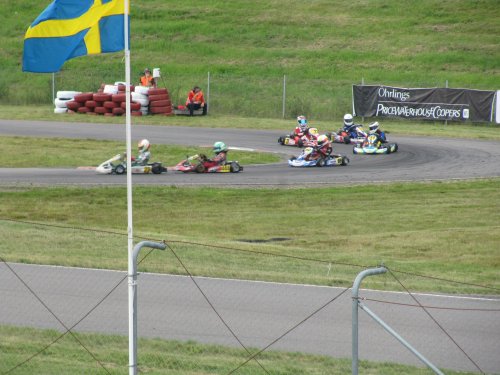 ---
Other posts