Clara #10
Clara Emanuelsson's racing page!
I live my life a 47 seconds at a time. Nothing else matters: not the school, not my friends, not my team and all their bullshit. For those 47 seconds or less, I'm free!
//Fast & Furious
(47 seconds is the time it takes at a good lap around Team13, her home track)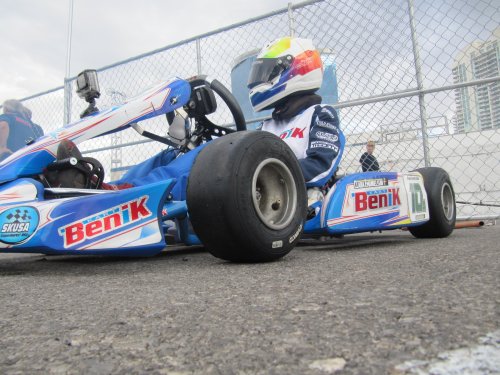 Lets get that revenge i Vegas this year!
The race is on! SKUSA Supernationals XX Las Vegas, USA 2016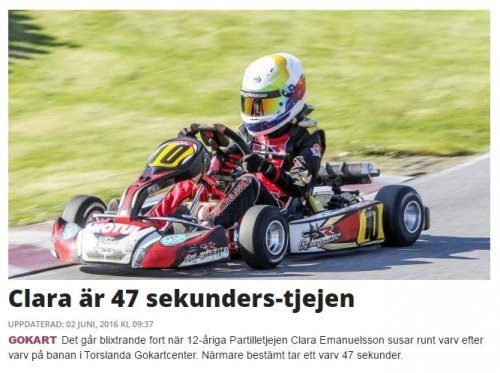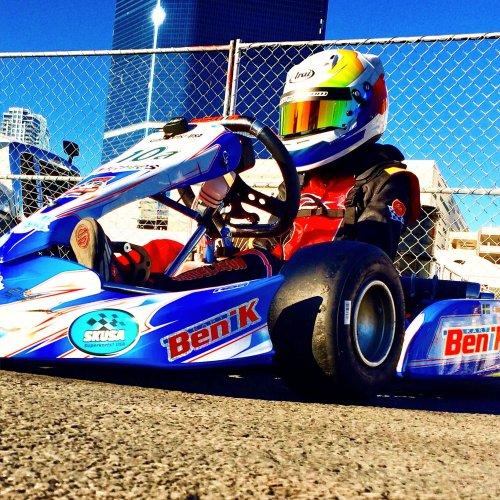 In english:
In Swedish:
Clara är en tjej på 12 år från Göteborg, numera Partille som tävlar i karting (Allmänt känt som Gokart) detta har vart hennes fjärde säsong där hon nu kör klassen "J60" med ett Benik racing kart chassi och en TM Racing J60.
Hon har haft en brant utvecklings kurva som bara pekar uppåt vilket vi hoppas skall fortsätta 2016 då vi siktar på J60 och även lite fler tävlingar i USA och Italien.
Läs mer om Clara och hennes Team i bloggen och titta gärna på alla bilder och Youtube klipp vi lägger upp efter alla tävlingar!
Följ oss för att följa kart racing i Sverige!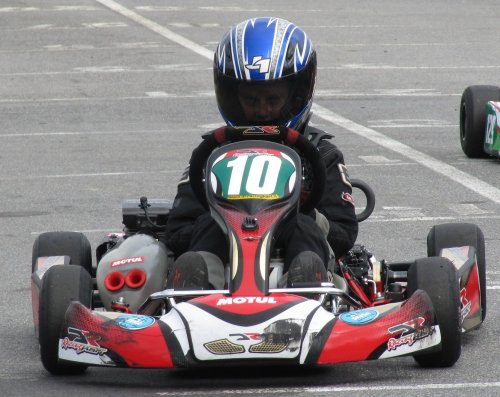 ## INVALID RSS URL: http://www.clara10.com/rss.xml ##