Sponsors
Tom Kutcher COA, SKUSA (Superkarts! USA) Could you get better help?! Best of the best!  www.superkartsusa.com
Danilo Rossi www.DRracingkart.it
Motul the best lubricates in the world www.boove.se
Honda Marine www.honda.se/marine 
Gokarting Majorna - Keeps us in shape during the winter! www.gokarting.nu
Grand mother and father!
Our neighbors Gianni and Margareta!
Ciwi support mechanic
Pontus Holmstrand Chassi technician
Westspeed KartShop Kari Prosi, big thanks! The best kart shop in Sweden! 
Kärrheds Allservice - Our personal welder Anders!
A super big thank you to:
Tomas Roosemark for everything!
Jonas Magnusson with family for all help over the years!
Martin Victorsson for engine and engine tuning!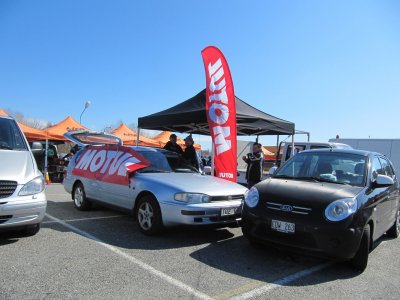 Some kart links that might be useful:
Telefon to Westspeed kart shop at Team13:
031-56 48 64 alt. 0732-09 99 71 (The shop is opened at all practices and races)
DR Racing Kart Sweden 
http://www.drracingkartsweden.com/
J60 engine parts Iame Parilla: (Peder Öberg PDB in Borås)
070 – 590 68 90
Some Iame products:
http://www.tegnelius-motor.se/
Gustavo Tegnelius
+46 707783287
Raket parts and other kart related products:
Radne motor:
Ward:
Our Club:
Team13 (Göteborg)
To register for a race event:
Follow times live at races:
Our page:
Used karts and parts:
Swedish racing series:
http://idrottonline.se/LidkopingsKartingKlubb-Bilsport/Arbetsrumslista/KCV
Bilsports förbundet:
http://www.sbf.se/Sportgrenar/Karting/
Some other kart shops:
Kart series around the world:
Kart sites around the world: